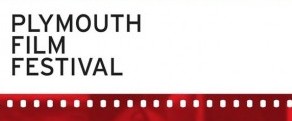 Our intern gives us his impressions of the Plymouth Short Film Festival
Last month, I was lucky enough to secure a ticket for the Plymouth Film Festival hosted at the Plymouth Arts Centre. Set up by Plymouth University graduates, Will Jenkins and Ben Hancock, the festival aimed to give an opportunity for filmmakers, both local and international to showcase their work. The festival comprised of over thirty short films, split into four categories. The audience was then able to vote on the best film in categories such as, Best of the South West, Documentary, Student and Fiction films.
The category that I found myself most enthralled by, was the Documentary Film nominees.  The audience were presented with a wide variety of topics, ranging from the construction and engineering of the London Underground, to a story of a failed Iraqi asylum seeker living alone in an abandoned block of flats.
While all the films shown were all of a very high standard, the winner of the best documentary category was "Time on the Hill" by Ryan Dean. The film follows a deer stalker across the striking landscape of the Scottish Highlands. Whilst the main purpose of the film is to introduce the audience to the process of deer stalking, and its need as a form of environmental management and preservation, the film also tackles some of the preconceptions that deer stalking is a cruel bloodthirsty sport similar to fox hunting. Deer stalking, however, is not without its more graphic elements and the film, to its credit, does not shy away from this.  I mention this only to give fair warning to people who do not wish to see the more gruesome side of where our meat comes from.
The film I found most enjoyable (and appears that I was not alone in doing so) was the winner of both the Best of the South West and Audience Choice was also a documentary.  Called "Born to be Mild" by Andy Oxley,  the film introduced us to the members of the Dull Men's Club and uncovers their unique hobbies and interests. Oxley celebrates their seemingly boring pastimes that range from brick and milk bottle collecting to roundabout spotting and is the complete opposite of our modern day fast paced living. The end result is a humorous look into a group quite content with the simple things in life.
Personally, I would like to say a big thank you to all involved in the organization and running of the Plymouth Film Festival for putting on such a varied and professional program. I very much hope to see its return in the years to follow as one of the key cinematic events in the Plymouth calendar.
– Patrick Reilly-Smith