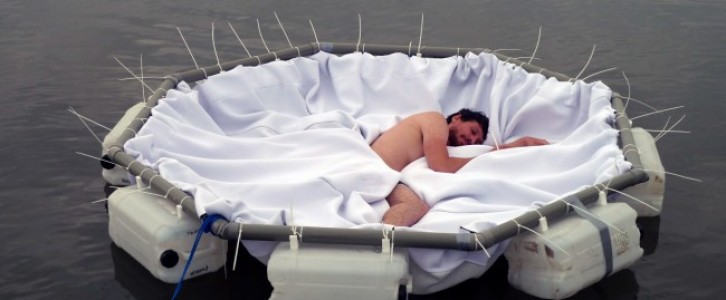 River Runs - they certainly do - an amazing artists project.
River Runs – they certainly do – an amazing artists project.
Just missed this at Modern Art Oxford
URBONAS STUDIO: NOMEDA & GEDIMINAS URBONAS, TRACEY WARR, GIACOMO CASTAGNOLA
This month we welcome Nomeda & Gediminas Urbonas for a three-week artist residency in the Project Space. Nomeda and Gediminas are working with writer Tracey Warr and architect Giacomo Castagnola to turn the Project Space into a temporary River Research Centre.
The artists will invite visitors to explore the role that rivers play in defining our sense of individual and collective belonging, how we might imitate water birds, animals, plants and fish to adapt to an environment with rising water levels, and why and how water is important to us.
The artists will make a series of films of their river journeys in Oxford, explore river-craft, build sculptures and run workshops and events for children, young people and adults. In the Project Space they will create a hybrid laboratory/playground for investigating and imagining future rivers.
River Runs forms part of an ongoing investigation of the River Thames in Oxford and the River Charles in Boston and Cambridge, Massachusetts, USA. The project is supported by Arts Council England, Oxford Brookes University, MIT, Canal & River Trust, Association of Art Historians and The Environment Agency.
Visit the Project Space on an Open Studio day, and follow the blog www.vilma.cc/river for live research updates.