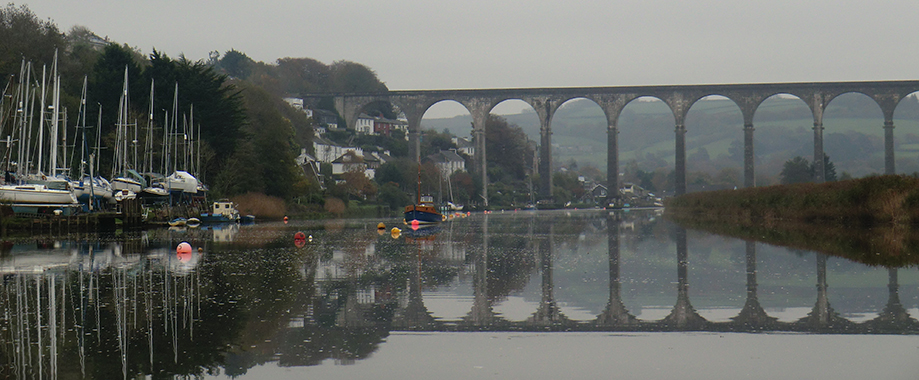 A look ahead to our 2014 activities from our Marketing Coordinator
As a relatively new member of the River Tamar Project team, I've had the pleasure of getting to know the River Tamar and surrounding areas over the past few months. Although my first proper experience of the river was in the midst of December, travelling upstream by boat on a cold, wet and drizzly day, I was drawn to its beauty which almost belies its industrial past.  Reflecting on those winter trips from the relative warmth of the team office in spring-time, I am looking forward to getting stuck into the exciting events we have planned for 2014.
This week has seen the touring exhibition for The Observatory design competition entries installed at the Tamar Valley Centre in Gunnislake. Movable, flexible and re-configurable, The Observatory will be an innovative, temporary space where artist and audience can engage with each other and the countryside outside of a conventional gallery space. The final structure is due to be sited on the banks of the River Tamar, so the touring exhibition was a great opportunity for local people to view the shortlisted entries and provide feedback on their favourite designs. I think we'll all be keeping an eye out to see what the judges' final decision will be when the winner is announced in April.
With the buzz around The Observatory competition coming to an end, the team are refocusing our efforts on our showcase for this year: the It's All About the River film festival. Taking place in September – October, the festival will be celebrating the culture, heritage and future of the River Tamar. It's been wonderful fun travelling to all of the locations the festival will visit and meeting with the people who are lucky enough to call the Tamar Valley their home; however it is now time to get down to the hard graft. Plans are strictly under wraps for the moment, but I can let slip that they involve a whole host of different films from new artists commissions, rarely seen archive film and some classic cinema, showing on large open air screens and in more intimate town halls and pubs. Look out for more details in the coming weeks!